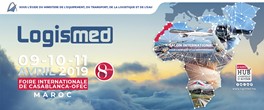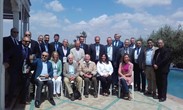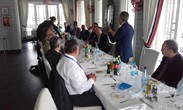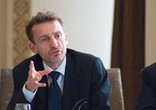 MEYS Emerging Markets Research and her local partner Harvard Consulting together with the Dutch embassy in Rabat, the Moroccan business association of freight forwarders AFFM and supported by the Netherlands Enterprise Agency (RVO) organise a 3-day trade mission from April 9 - 11 to the international transport and logistics trade fair Logismed 2019 in Casablanca (Morocco).
This trade mission is of particular interest for companies and organisations active in international transport (road, sea, air), freight forwarding, port development, business associations, logistics, and knowledge institutes.
The full program of the 3-day trade mission can be downloaded here. The participation fee for this trade mission is € 750 (excl. 21% VAT). This fee is excluding travel and hotel costs.
Registration for this 3-day trade mission by filling in the registration form below.
(* mandatory fields)
Deadline of registration for this 3-day trade mission to Logismed 2019 is Friday March 22 2019.
For questions regarding the program and participation in the trade mission you can contact Mr Marco Rensma of MEYS Emerging Markets Research.